Photo Gallery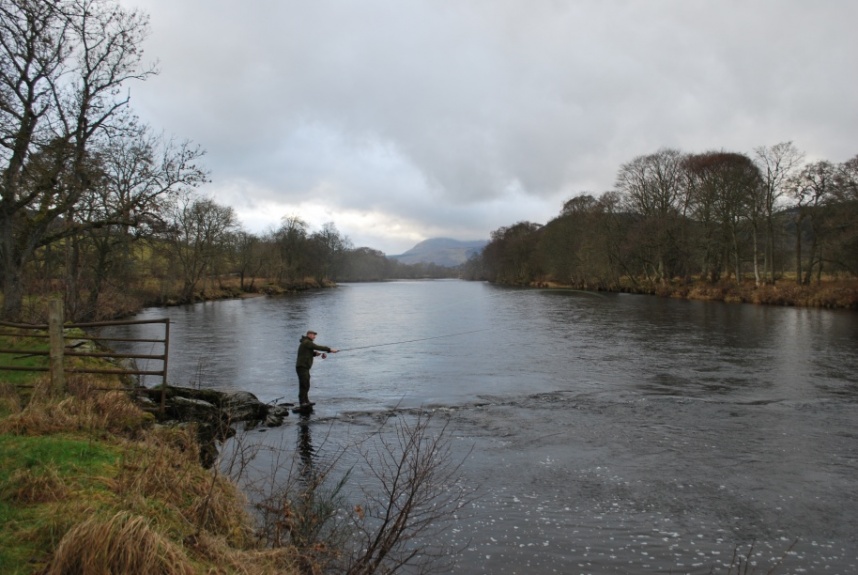 Crawford McLachlan casting a fly at Dunolly Rocks 2019 opening day of salmon season.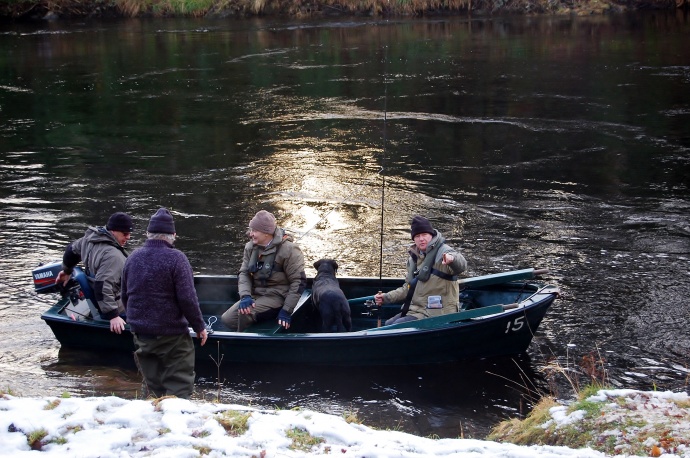 The Bat pointing the wrong way as usual at least the Dog knows what way the Salmon are.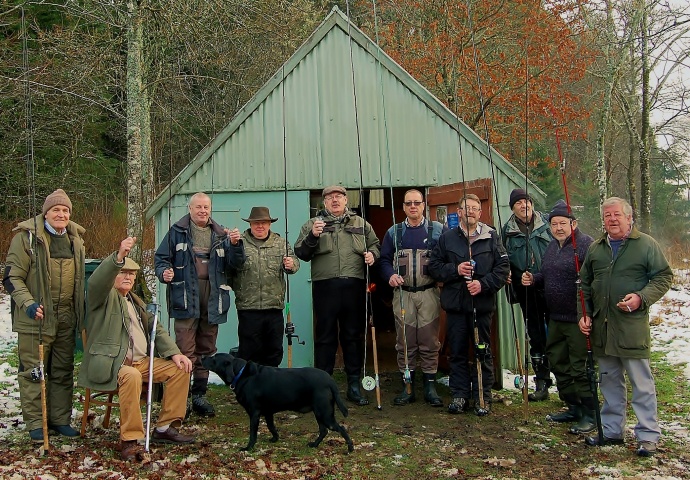 2017 Opening Day.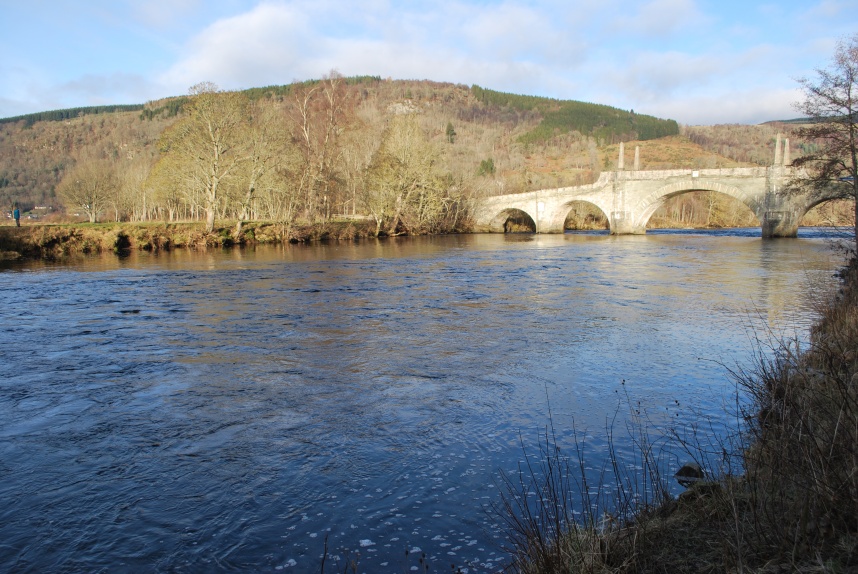 River Tay running towards Wades Bridge.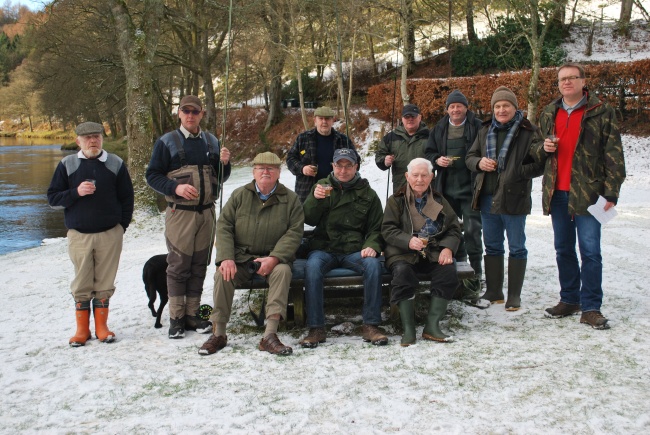 2016 Opening Day.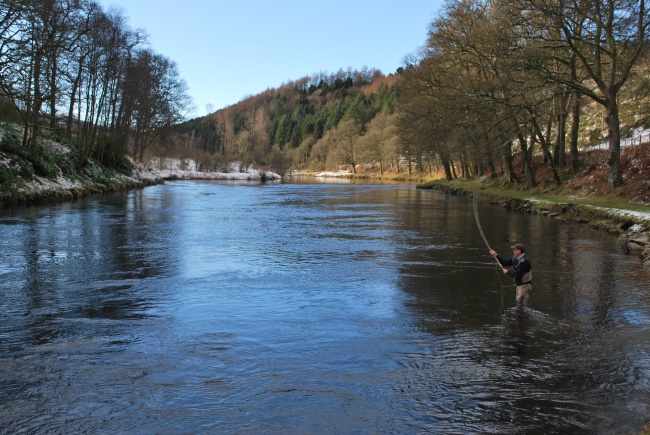 2016 Opening day first cast.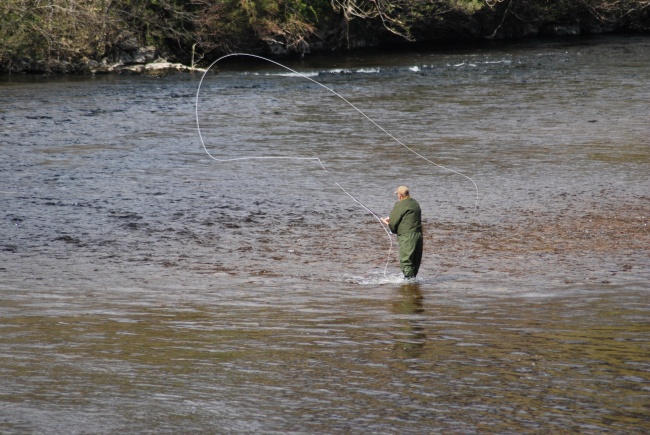 Big Taff casting a fly above the whirlpool Aberfeldy town waters.
Duncan Dalgarno opening day of salmon season 2016.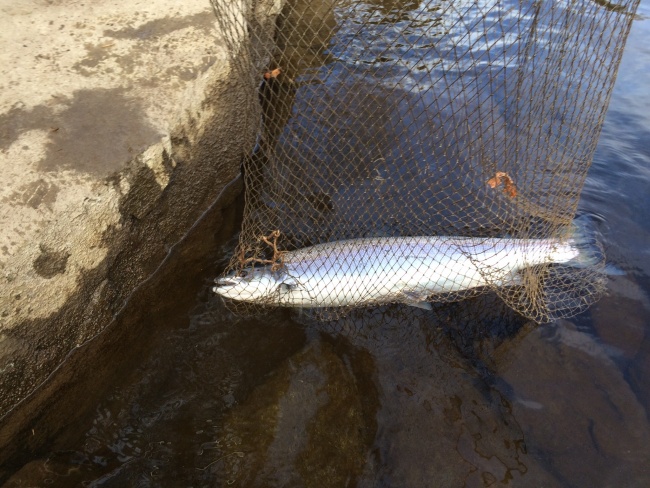 Nice springer march 2015 season.
River view looking east from the twin trees showing the high bank.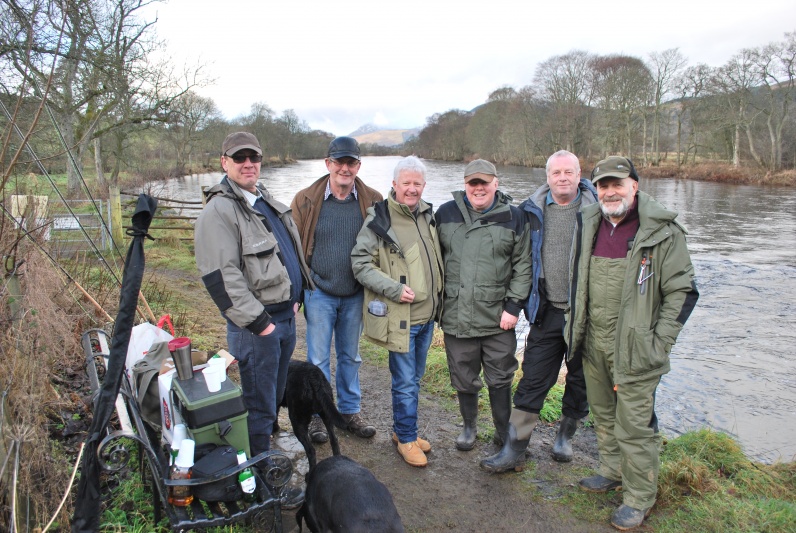 Opening day 2018, from left to right, Norrie, Colin, Bat, Colin, Gordon and Fred. No fish recorded!!